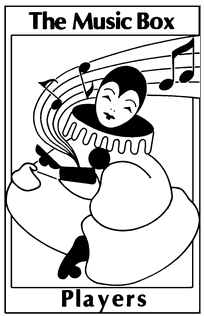 Music Box Photo Galleries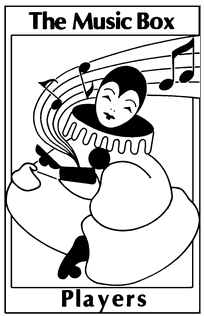 Stephen Hawking may understand Time & Space
but perhaps not with respect to publishing photos of Music Box productions.

As we slowly resolve the time-space issues,
we'll add more to this collection.

---

No Sex Please, We're British
September 2009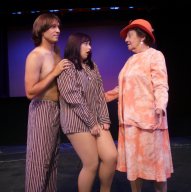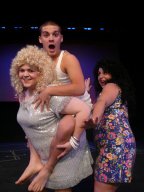 ---

Jekyll & Hyde: the Musical
May 2009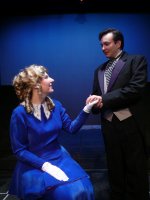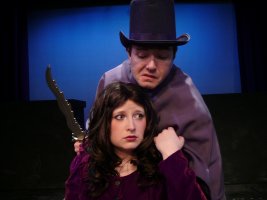 ---

Fiddler on the Roof
February 2009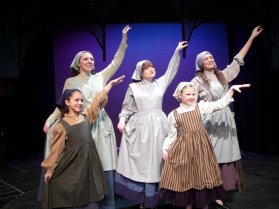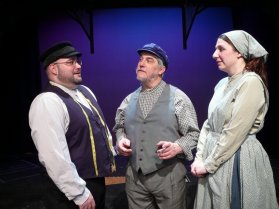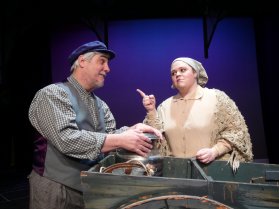 ---

The Gifts of the Magi
December 2008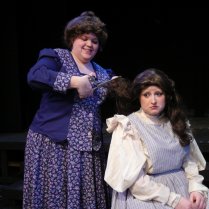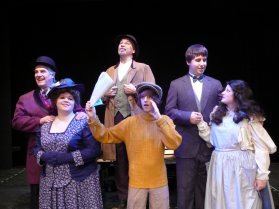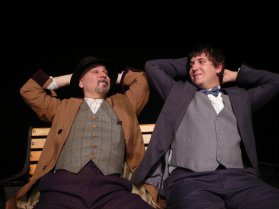 ---

The Music Man
July 2008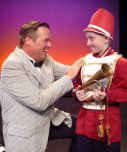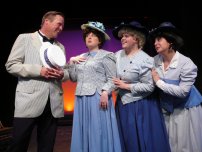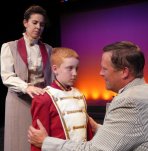 ---

Meshugga-NUNS
April 2008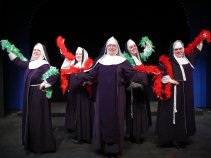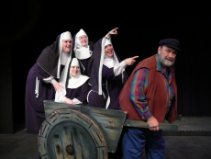 ---

Hello, DOLLY!
February 2008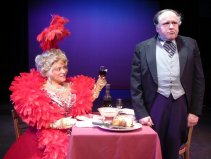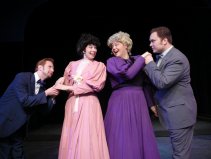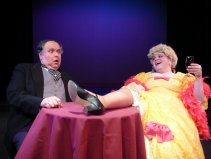 ---

Urinetown
August 2006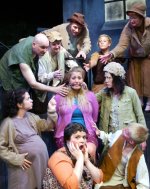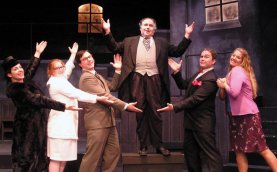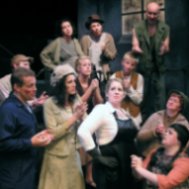 ---

Cabaret
July 2006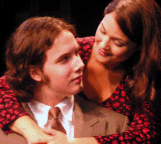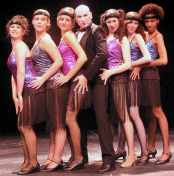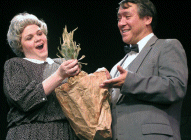 ---
NASHVILLE Cast
Featuring Ron Araya, Dana Feigenblatt, Jennifer Rogers, Blaine McKeown, John Owen Kennedy, Debbie Zehner, Jessica Unice and Michael Gallagher
(Nashville, 2005 & 2006)
---
Rachel Smith and Jay Fink as Mimsey & Borden
(Plaza Suite, April 1999)
---
Alison Taroli as Little Red, Debbie Zehner & Mike Gallagher as Hansel und Gretel, Jessie Werbin, Cindy Millington & Kevin Costley as The Three Pigs, and Ron Araya as The Big Bad Wolf.
(The Misadventures of Little Red Ridinghood, March 1999)
---
Jessie Werbin as Electra, Dawn Parks as Mazeppa, Bernardine Vojtko as Tessy Tura
(Gypsy, February 1999)
---
CABARET - Our 1998 production
---
PHANTOM - The 1997 web page that started musicbox.org!
---
[Music Box Home]
[Top of Page]
---
©2014 Blueberry Hill Webs. All Rights Reserved.