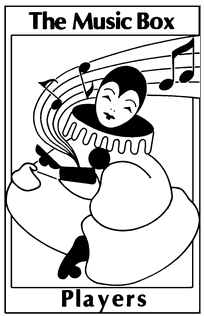 Back Fence News
Players' Personal Notes of Interest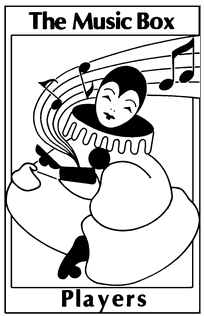 ---
Fuzzy Baby Bunny Bumpers, Fuzzy Baby Bunny Bumpers...
Teri Dyanick and Cathy Thomas represented the Music Box and the Easter Bunny on Saturday, April 8, at the Swoyersville "Bunny Bumpers" event. Conceived by Mayor Christopher Concert as a new annual event, Bunny Bumpers is similar to Trunk or Treat for Halloween, organizations sponsor a vehicle to decorate for the holiday and children enjoy the creative vignettes while collecting Easter treats. It's less frantic than traditional scrambled egg hunts!

Thanks, Teri & Cathy, for hopping down this bunny trail.
---
Our Own Heidi Chronicles
Heidi Germaine Schnappauf finished classes at Kahana Stunt School in Florida, and performed in a July 4th stunt show with Stunt Action Coordinators.

In August, she returned to NEPA to perform in "I Love You, You're Perfect, Now Change" at Nuangola Grove theatre with Wendy Popeck Evans and others.

After Labor Day, Heidi went back to New York City to work with one of the premiere stunt guys on the East coast, the stunt coordinator from CSI, Law & Order, and other movies and TV shows shot in New York.

We'll let you know what Heidi falls into next (or jumps, crashes, punches, kicks, shoots, slashes...)

For more information on any of Heidi's escapades, send her an email: Heidigs@gmail.com

Click here for more Heidi action photos!
---
He's A Jolly Good Fellow
Michael Gallagher, our General Manager and resident theatrical genius, was surprised at the December 1 performance of "She Loves Me" when The Rotary Foundation of Rotary International awarded him the Paul Harris Fellowship.



"Doc" Bishop, founder of The Music Box Dinner Playhouse and a member & past president of the Rotary Club of Pittston, presented Michael with a Medallion and a Certificate which reads:

Michael G. Gallagher
is hereby named a
PAUL HARRIS FELLOW
in appreciation of tangible and significant assistance given for the
furtherance of better understanding and friendly relations among
peoples of the world.

Which nobody can deny...
---
If you have anything "Player related" you'd like to throw over the fence, send an email to
Webmeister
[Home]
[Top of Page]
---
©2016 Blueberry Hill Webs. All Rights Reserved.