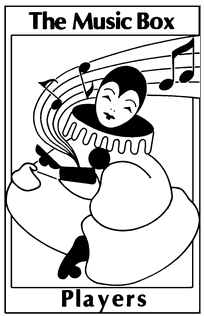 FAQ: Frequently Asked Questions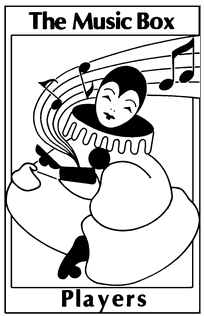 FAQ: About the Music Box Players
These are professional actors and tours like at the Kirby, right? We can understand how our high quality productions and dinner theater atmosphere might lead people to think the actors are touring professionals, but they're not! The Music Box Players is a non-profit community theater organization. The performers are local talent, people who work in our community and volunteer their time to rehearse and perform in our productions.

Can I be in a show? Our auditions are open to everyone, and are announced in local papers, on this website, and on Facebook!

Can I direct a show? The Music Box Players accept letters of interest from directors, musical directors and choreographers for consideration for all our shows. If you review our season and are interested in joining the production staff for any show, let us know! Click here for a list of general requirements.

Non-profit? Can I make a tax-deductible donation? You certainly can! You can either drop off your donation at the Playhouse, or mail it. Make checks payable to "The Music Box Players". We'll gladly give you a receipt on Music Box stationery that will satisfy your accountant. Click here for a list of the wonderful and generous donors you'll be joining!

Can I borrow your wonderful costumes for my own group's show? Borrow? No. RENT? YES! In our 35+ year history, The Music Box Players have often been recognized for presenting costumes rivaled only by professional companies. Many of these costumes have been designed and built by Music Box Costumer K.D.Love and his esteemed seamstress, Inez Williams, then maintained & supplemented over the years by countless others. With sufficient advance notice to the Music Box staff, our inventory of costumes is available to you and your group to make your production, event, or "romantic fantasy weekend" complete. Cost will depend on the number and complexity of costumes needed. Call the Music Box at 283-2195 for further information.

To be a Music Box Player, do I just make a donation? Making a tax-deductible donation of money will make you our friend, will make you our patron, and will make you feel good, but it won't always make you a Music Box Player. Donating time, by volunteering, either as a cast member, a technical crew member, or even a house staff member for Children's Shows, will make you eligible to be a Player. Then, for low annual dues, you can carry a "Players' Card", which gets you a warm feeling and a discount at The Music Box.

What's the story behind the Music Box logo? Doc & Kelly Bishop, founders of the Music Box Dinner Playhouse, remember an evening about 3 months before the opening of the Music Box in 1981 when Kevin Costley sketched the Pierrot logo, complete with the music box on his lap and the notes filling the air. That drawing was incorporated into the first ticket design for The Music Box, and has been the symbol of great theatre ever since.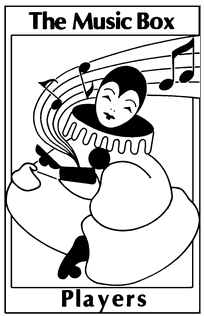 [Home]
[Top of Page]
FAQ: About the Music Box Dinner Playhouse
What is a "Dinner Show" vs. a "Show Only"? A "Dinner Show" ticket permits entry to the auditorium 2 hours before curtain, and reserves a table for you and your party. Dinner is served about 90 minutes before curtain. (See "What's for dinner?" below.) You remain at your table for the show.
"Show Only" tickets are available one week before opening night, and permit entry to the auditorium only after dinner service has been cleared, about 15 minutes before curtain. As the dinner patrons have priority seating, show only patrons are seated along the sides of the auditorium, or at the back row of tables, if available.
Both "Dinner Show" and "Show Only" patrons are invited to enjoy our cash bar before the show and during intermission.

Will I get a better seat if I arrive early? For our mainstage productions, table assignments are made based on the reservation order, not arrival time on the day of the show. If you make your reservation early, you will get a table closer to the stage. However, the Music Box Dinner Playhouse is rather intimate (small), so even the back row enjoys excellent sight lines and acoustics.
For our Children's Shows, seating IS on a first-come, first-seated basis. (See our Children's FAQ for more info)

What's for dinner? The buffet selection changes from night to night, so no particular entree is scheduled to appear on a specific night. But every performance features a variety of entrees which will include at least three choices of beef, chicken, fish or pasta dishes. These are complemented by a choice of vegetables and potatoes, dinner rolls and a salad bar, and followed by a dessert bar of assorted pastries and ice cream. Coffee and Tea service is also included with dinner.

Are we supposed to tip the servers? Your server would appreciate it. Even though it is a buffet, your server brings coffee, tea and water to your tables, and clears away dishes, as well as taking drink orders for the bar.

Oooh, a bar? Yes, the Music Box Dinner Playhouse has a full service cash bar available for your enjoyment. The bar opens for pre-dinner drinks 1/2 hour before dinner, is open during dinner, and again at intermission. Everything from Amaretto to Zinfandel, and a selection of beers and soft drinks at modest prices.

Is there a smoking section? Smoking is not permitted anywhere inside The Music Box Dinner Playhouse. If weather permits, you are welcome to exit and re-enter the theater as you wish, and enjoy your smoking outdoors.

Who does the cooking? Our catering is done by: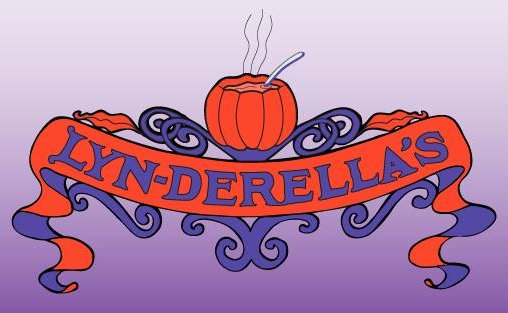 1111 Main Street
Swoyersville, PA 18704
570-718-1074
[Home]
[Top of Page]
FAQ: About Children's Shows
What age group are the children shows for? That depends on the child. There is no maximum "age of enjoyment". Our shows entertain the adults as much as the children. (Sometimes more!) To decide the young end of the scale, consider this: The theater will be dark, there may be loud noises or characters that frighten some children and not others. You know your child best.

What do I get for my money? Each ticket entitles one person (child or adult) to admission to the auditorium for the show, plus one McDonald's Fun Meal®, which includes a hamburger, french fries and a soft drink. It's "dinner theater" for kids!

Why is there no toy in my Happy Meal®? Because it's a McDonald's Fun Meal®. Everybody says "Happy Meal" but there is a difference.

What if we don't want a meal? Is there a discount? No, there is no "show only" option for children's shows.

What if we want MORE? Our snack bar sells popcorn and soft drinks both before the show and during intermission. Occasionally, we have extra Fun Meals and make them available for sale, but usually it's popcorn and soda.

May I take pictures during the show? NO photography or electronic recording is allowed at any of our performances. It is disturbing to other patrons and potentially dangerous to our players, who may be distracted or momentarily blinded. For copyrighted material, laws prohibit any recording.

What about AFTER the show? We do take souvenir photos of selected characters posing with your child (and/or you!) after each performance. There is a nominal fee. Details are available at the theater.


[Home]
[Top of Page]
---
©2023 Wonderfilled Webs. All Rights Reserved.